For over 30 years, we at Gemini Group have pioneered in a range of industries across India and the UAE. Our latest property development, Gemini Splendor is a distinguished project in the heart of Mohammed Bin Rashid City that let's it's residents experience a life of luxury in one of the most innovative residential communities in Dubai.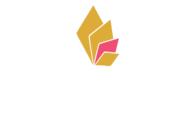 Experience living the luxury with our latest interactive 360 walkthrough videos.
Each visit you make to a property using our tours will feel like you are really there.
Gemini Splendor
A unique, stylish, and serene real estate development in Dubai that redefines modern, futuristic real estate by cradling it within a sanctuary lifestyle.
Gemini Symphony
Gemini's future project in Business Bay. Symphony is a smart home real estate development, right in the middle of the city, with a view of the Burj Khalifa, equipped with all the amenities one could need.